Date
Location
January 16
Hilton Garden Inn
3300 Vandiver Drive
Columbia, MO
January 17
Best Western State Fair Inn
3120 S. Limit Avenue
Sedalia, MO
January 18
Stoney Creek Inn
1201 N. Woodbine Road
St. Joseph, MO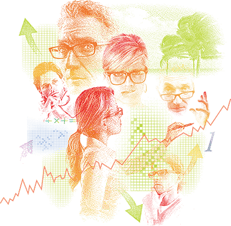 Registration begins at 9:30 a.m.
Meetings are 10 a.m. to 2:30 p.m.
Lunch & refeshments provided at all meetings.
Make plans now to attend a free seminar sponsored by FCS Financial featuring Jim Wiesemeyer, Chris Barron and Paul Neiffer.
The Next Farm Bill

Wiesemeyer contributes daily to Pro Farmer's online website at FarmJournalPro.com, providing members with the latest information on agricultural policy and trade developments. He also is a twice-weekly participant in Farm Journal's Agri-Talk radio program, and serves as a Washington analyst for Pro Farmer and Farm Journal.

Maximizing Profitability and Minimizing Risk

Barron is the Director of Operations and President of Carson and Barron Farms, Inc., which is located in Rowley, Iowa, "Northeast Iowa." Most recently, he has developed a new business model to assist producers with Multi-Generational Growth through the business "Ag View Solutions LLC."

Understanding Tax Laws in 2018 (Columbia and St. Joseph locations only)

Paul Neiffer is an Agribusiness Certified Public Accountant and business advisor specializing in income taxation, accounting services and FSA planning related to farmers and processors. Paul authors a monthly column for Top Producer magazine called "The FarmCPA."

FCS Financial Executive Leadership will present Lending in Today's Ag Cycle.


Space is limited and advance reservations are required by January 10. Reserve your spot by completing the form on the right or call your FCS Financial office at 1-800-444-3276.