Join FCS Financial for the Empowered Women, Empower Agriculture seminar and walk away with valuable information that can be used for your operation.
This women-focused event is offered at no cost to participants. Registration has closed, and limited seating remains. Contact your local FCS Financial office to register for the event.
Speakers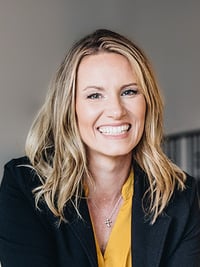 Brooke A. Didier Starks
Brooke is an estate lawyer and advocate for women and teens with a home base in micro-urban Champaign, Illinois, home to the University of Illinois. She's passionate about facilitating family discussion on difficult topics related to family business (especially ag clients), using her voice to advocate to and for professional women and teen girls, and giving back to the community so you can frequently find her on a stage somewhere speaking about any one (or all three!) of these passions.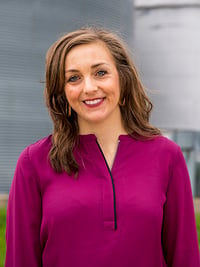 Krista Swanson
Krista Swanson is a consultant and speaker for her business AgSCOPE, and a research analyst for the Department of Agriculture & Consumer Economics at the University of Illinois where her work is frequently published in articles on farmdoc. Krista and her husband actively farm with his family where they raise corn, soybeans, and four kids on the farm.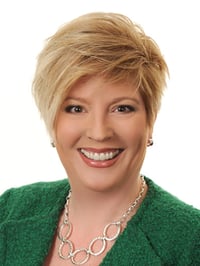 Allyson Perry
Allyson has worked with The Center for Food Integrity in July 2009. She grew up on a farm in eastern North Carolina. Allyson worked in the pork industry for 18 years with state officials and regulators in seven states and was once a pork producer herself.

She holds a bachelor's degree in Marketing from Oral Roberts University. Allyson lives in Overland Park with her husband, Eric, and son, James Thomas.
Agricultural Seminar
November 7, 2022
The Elms
401 Regent Street
Excelsior Springs, MO
Registration for this event has closed. Contact your local FCS Financial office to confirm space availability.
9 a.m. - Registration
9:30 a.m. - Welcome, FCS Financial
9:45 a.m. - Women at the Table: Business Lessons from Women in Agriculture - Brooke A. Didier Starks
11 a.m. - Break
11:15 a.m. - Farm Economic Outlook: Current Events and the Foreseeable Future - Krista Swanson
12:00 p.m. - Breaking Bread: Connecting Over Lunch
12:45 p.m. - Center for Food Integrity: Engage Training - Allyson Perry
2 p.m. - Closing Comments