Programs for you today and in the future.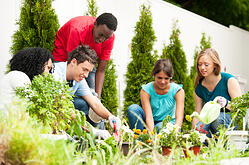 Many of our staff are former FFA members living in rural communities so FFA is near and dear to our hearts. FCS Financial offers several programs for FFA members.
Scholarships – We provide up to 35 scholarships to graduating high school seniors who are children or grandchildren of FCS Financial members. The deadline is March 1. Learn more on our Scholarship page.
Ag Youth Program – Learning through doing is one of the major benefits of a supervised agricultural experience. We support this program by providing interest-free funds to FFA members for specific SAE projects. Visit the Ag Youth Program to learn more about how you can apply for this program.
Shaping Rural Missouri Grant – The $500 grant is available to FFA Chapters to complete or assist in completion of a community improvement project in their area. The deadline for the grant is April 1.
Complete the form on the right to receive email updates about FCS Financial and our youth and scholarship programs. We will not spam or sell your email address.
FCS Financial is Missouri's oldest agriculture and rural property lender. We provide financing and crop insurance to farmers, agribusinesses and people who want to live in the country in 102 Missouri counties. Visit our website to learn more about our products and services.