We are excited to invite all member-owners!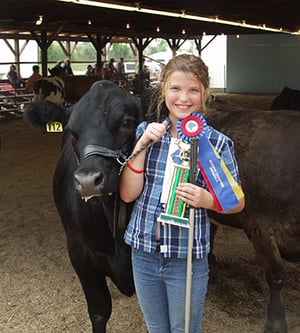 As a cooperative, member-owners are the backbone of FCS Financial. In celebration of our member-owners, FCS Financial is inviting all member-owners to celebrate with us at the Missouri State Fair on Monday, August 14.
Each customer will be provided up to two (2) adult or senior tickets and two (2) youth (age 6-12) admission tickets, up to 12 meal vouchers to multiple concession stands on the fairgrounds, and drinks when you arrive on the fairgrounds at the Director's Pavilion. Children under 5 receive free admission.
Attendees will receive an email with instructions on where to pick up their tickets and vouchers. Tickets must be picked up by 2 p.m. on August 14.
FCS Financial event tickets cannot be provided in advance and will only be available at the Director's Pavilion on Monday, August 14. If you need additional admission tickets, they can be purchased at the fair gate.
Register to attend by completing the form on the right. Once your registration is submitted, you will be directed to a thank you page.
More information will be sent to the email address provided on the registration form. You must be a member-owner to attend. Registrations will be checked at the gate.
We hope you can join us as we celebrate you - our customer!